Do You Need Website & Social Media Help?
Web Design and Social Media
Crescent Graphics designs, builds and maintains websites and will update your current website if you need an updated look or added features. And, I will create, update and manage your social media campaigns, staying true to your brand.

Website Design, Build and Maintenance
These days, if your business doesn't have a website, you are most likely losing customers. Get in touch to talk about your current web design and maintenance needs. Are you managing a non-profit? Help supporters, volunteers and those you serve find you by creating an informative, engaging website.
Some of the Websites I've Designed...
St. Gregory's Pantry serves thousands in the local community each year. I am proud to partner with this wonderful non-profit. The tireless, dedicated directors and volunteers are truly a gift to those they serve in their community.
St. Gregory's Pantry located in Point Pleasant Beach, NJ
Hero-Investments is an independent investment bank providing mergers and acquisitions advisory, capital raising and financial consulting services.
Hero Investments is located in New Jersey
Do you have a website that needs updating? A site that is up-to-date, functional and consistent with your brand and personality can help you gain business and supporters. Plus, simple navigation and quality content will keep visitors on your site longer. And, if you link to your social media accounts, this can create even more engagement for your business, which can help your business grow.

Contact me for my Website Questionnaire. After you fill it out, we'll set up a meeting to talk through the details and I'll answer any questions you may have.
We will set a target date for your website's completion. I can then create a custom landing page while your site is being built so your visitors have the most important information about your business before your site goes live. Once your site is live, I will maintain it and make updates as needed; or, I can show you how to update the site, if you have basic knowledge of WordPress.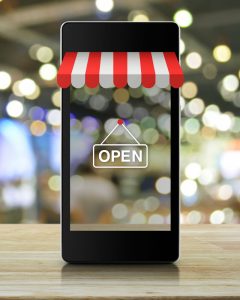 web design and social media
Facebook
Create a schedule that will keep you in front of your customers consistently.
Post daily, weekly, or customize your posting schedule to fit your needs and budget.
Design advertisements and generate leads for your business.
Instagram
Set up a business profile and keep a consistent aesthetic.
Post daily or schedule multiple times per week. Customize your posting schedule to fit your business needs and budget.
Advertise to target your audience, build your customer base and increase sales.
Use video to draw attention, keeping viewers on your feed.
LinkedIn
Set up a business profile for you and/or your business.
Help you connect with people you know in your industry and make new business connections.
Create advertisements.
Post relevant, industry-related articles, which can help you connect with like-minded people and businesses.
Join groups who you can learn from and engage with, and connect with people who can also learn from you!
3 Ways to Get in Touch:
Let's grow your business or organization –  get in touch today!