advertising and graphic design
communicate | create | grow
Communicate | Create | Grow
Crescent Graphics, LLC is your local advertising and graphic design agency. But don't let the word "agency" scare you off. Small by design, Crescent Graphics provides large agency services to businesses who aren't interested in hiring a large advertising agency.

I have over 30 years' experience in the creative industry as a designer, creative director and account executive. And, I've formed close working relationships with local and national vendors and reps. Along the way, I have learned a lot about people and processes. So, I know what works and what usually doesn't work. To put it simply, when you hire Crescent Graphics, you can trust that your job will be done right.
What Can You Expect?
I handle your job from start to finish. From design to delivery, I've got you covered. You aren't  bounced around from person to person. That's the benefit of a small agency that provides large agency services. You can count on me. I answer questions promptly and professionally and, I listen to your ideas. Communicate, Create, Grow. When you're happy, I'm happy. Because business is personal.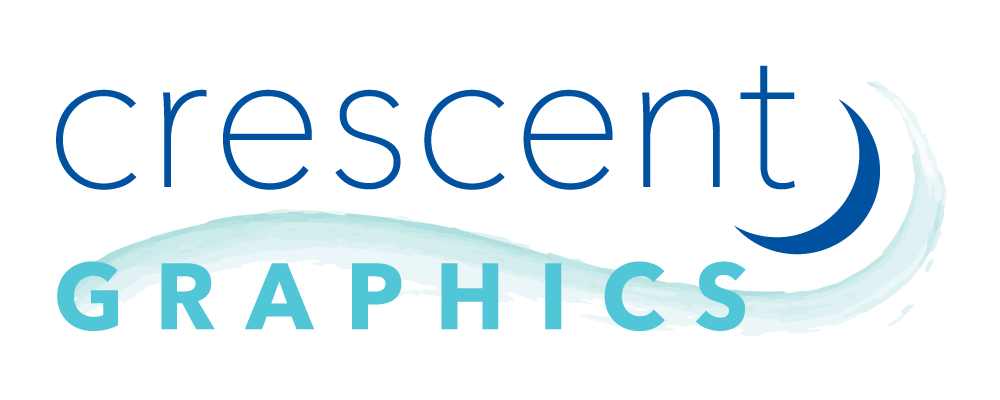 COMMUNICATE  |  CREATE  |  GROW
Communicate | Create | Grow?
As you can see, there are so many ways to advertise and grow your business. No job is too large or too small. I look forward to working with you.

Let's talk about your next project. Get in touch and let's get growing!