Do You Need Website Design and Social Media Help?
If so, get in touch today! Because I design, build and maintain websites and I can help you with either a new social media campaign or get an older social media presence up-to-date.

A current website is important despite the size of your businesses. And, let's be honest. If you don't have a website, you are most likely losing customers.
So, maybe you already have a website. And, your site just needs an update. I will design a site that fits your business's personality. Plus, a site that is up-to-date, functional and consistent with your brand and personality can help grow your business. A website that is easy to navigate and contains quality, engaging content will ensure visitors stay on your website longer. Then, those new visitors may become new customers!
Sliders, banner ads or a new page can also be designed. No job is too small.
If you are interested in creating a new website, contact me for my Website Questionnaire. Once you fill it out and send it back, we will talk through the details. And, set a timeline for completion. When your website is complete, I will maintain it and make updates as needed.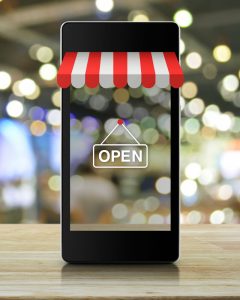 website design and social media
Website Design, Build and Maintenance
Some of the websites I've designed...
St. Gregory's Pantry serves thousands in the local community each year. I am proud to partner with this wonderful non-profit. The tireless, dedicated directors and volunteers are truly a gift to those they serve in their community.
St. Gregory's Pantry located in Point Pleasant Beach, NJ
Hero-Investments is an independent investment bank providing mergers and acquisitions advisory, capital raising and financial consulting services.
Hero Investments is located in New Jersey
Social Media Marketing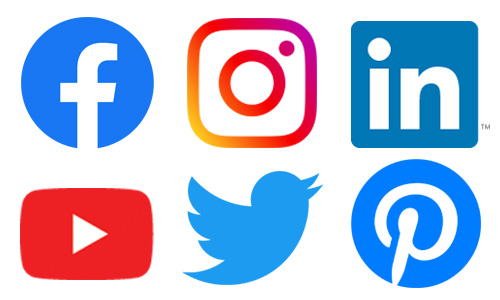 Social media marketing, when done correctly, can be a time-consuming process. Sometimes, you may feel like it's difficult to keep up with it all. Maybe it's just not your favorite thing to do. Understandably, it may get pushed to the side. But, your contacts, audience, customers and followers are counting on you. They want to see posts on a consistent basis. And, they expect to see posts that "look" like your business. Basically, the posts should match your business's personality and be posted consistently. In other words, the look, tone, mood and overall feel (aesthetic) should stay the same across all your accounts. This aesthetic can help build your brand's recognition and increase sales. Take a look below at how Crescent Graphics can help with your social media campaign.

Facebook:
Create a schedule that will keep you in front of your customers consistently.
Post daily, weekly, monthly; or, customize your posting schedule to fit your business needs and budget.
Design advertisements and generate leads for your business.
Instagram:
Post daily, weekly, monthly; or, customize your posting schedule to fit your business needs and budget.
Set up a business profile and keep a consistent aesthetic on Instagram.
Advertise to target your audience, build your customer base and increase sales.
LinkedIn:
Set up a business profile for you and/or your business.
Help you connect with people you know in your industry and make new business connections.
Create advertisements.
Post relevant, industry-related articles, which can help you connect with like-minded people and businesses.
Join groups who you can learn from and engage with, and connect with people who can also learn from you!
3 Ways to Get in Touch Today:
Get in touch for a quote or to ask any questions about websites or social media marketing services. I have a free Website Questionnaire that I can send to you. Get in touch and let's get your business noticed and growing!