communicate | create | grow
A Small Agency Providing Large Agency Services
Crescent Graphics is a small agency providing large agency services. How is that possible, you might ask? Because, I have over 30 years' experience in the creative industry as a designer and creative director. And, throughout the years, I have formed close working relationships with vendors and reps, locally and throughout the country. In addition, I have learned a lot along the way about people and process. Consequently, I know what works and what doesn't. To put it simply, you can trust me to get your job finished correctly, on time and on budget.
What can you expect? First, I will handle your job from start to finish. From design to delivery, I've got you covered. In other words, you will not be bounced around from person to person. That's the benefit of a small agency providing large agency services.You can count on me. I will answer your questions promptly and professionally. Most importantly, your job will be completed correctly, on time and on budget. You see, when you're happy, I'm happy. Because it's business, but, it's also personal.
COMMUNICATE
Good communication sets the foundation for a positive design process. Overall, effective communication is important for a healthy relationship. And also, for a productive, working relationship. First, I listen. Tell me about you, your business and your clients. Second, we discuss your visions, ideas and goals. Third, we talk about your project. And, if you haven't had time for visions or ideas, contact me. Together, we will create a plan that helps reach your goals! 
CREATE
I really enjoy creating unique products and designs for my clients. How can I help you? Do you need a new logo design or a unique business card? Or, an advertisement or sign that helps your business stand out? COVID-19 is changing how we all do business right now. But, don't worry. Crescent Graphics can help you, your employees, your clients and your customers get through this challenging time. So, let's get growing and creating. Check out the Services Page.
GROW
Business growth often begins with creating an intelligent advertising and marketing plan. While keeping your budget in mind, we will decide where and how to advertise. There are many options to choose from, such as digital advertising, or advertising in a journal or on a billboard. However, signs, radio, posters, and public transit are additional possibilities. It all depends on what type of business you have and what your budget will allow. It also depends on who you are trying to reach. Consistency is essential, especially with brand identity. It helps people remember you. And, it helps build trust. In other words, growth happens when you are consistent.
I look forward to talking with you about your next project.
So, get in touch and let's get growing!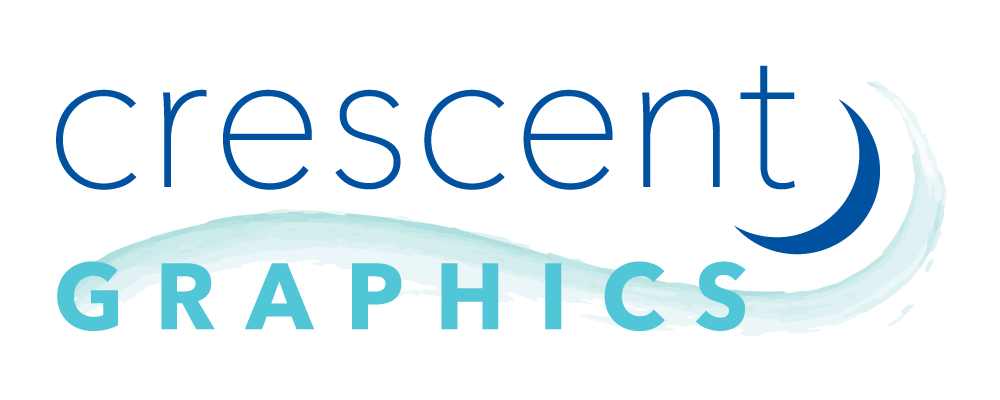 COMMUNICATE  |  CREATE  |  GROW
Crescent Graphics Will Help Your Business Grow!